Equirando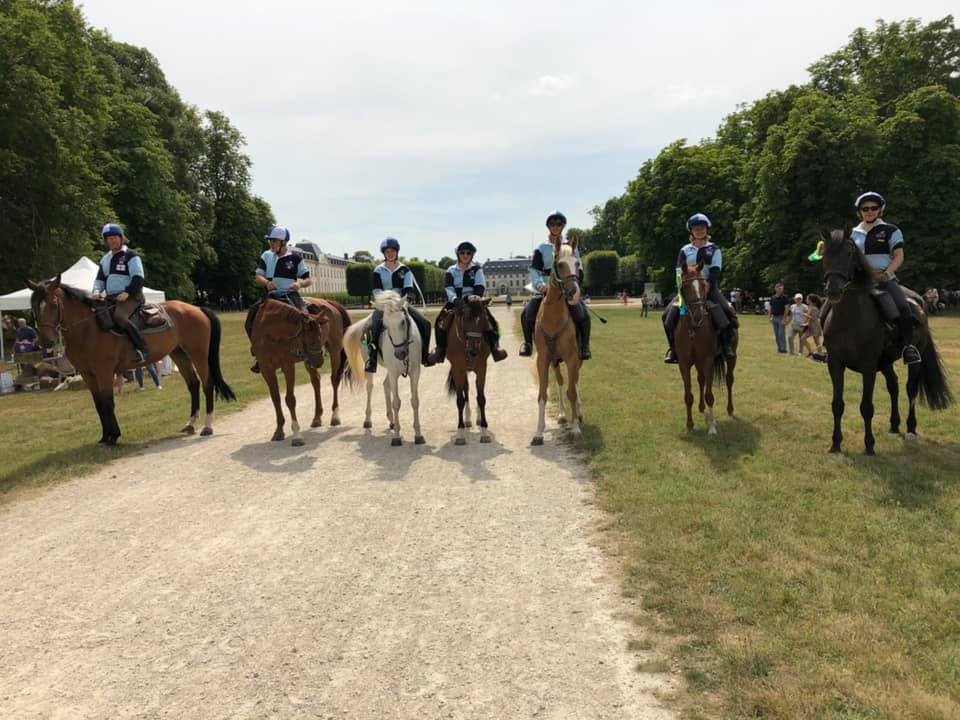 Equirando takes its name from the contraction or "equestrian" and  "randonnée", the French word for ramble or trek.  With some 1000 participants from all over France and many other countries, it is the largest equestrian meetup in Europe – a tailor-made event for those who enjoy trekking on horseback in the countryside.
Equirando offers the ideal opportunity to discover different regions on horseback, enjoying local gastronomy, tourism, culture and landscapes. Riders from all over France and Europe will take part in treks that last a minimum of three days, or can be as long as several weeks or even months, in order to reach this festive meetup of horse riders in the heart of the French countryside.
Whether on horseback, astride a mule or even a donkey, or hitched to a carriage, each participant will make their own way to join the festivities and the festival site – which changes every time – at their own rhythm. Since its beginnings in 1961, the organisation of the festival has been entrusted every year to a local committee in a different region.
In summer 2019 Equirando was organised in the Yvelines, in the Paris region and Horse Holidays France participated with a group of riders leaving from Maisons-Laffitte for a 100 km ride to the Breviaire National Stud Farm close to Rambouillet where we spent three unforgetable days together with 1000 other riders from all horizons.
Our team consisted of 9 riders and 7 horses. We were indeed a very international group with riders from Russia, China, Scotland, Irland, England, Germany, Sweden and France. All in a constant very good mood and we really had a lot of fun!
Thank you all for participating and making this week incredible!