Horse Holidays France,
Creator of customized equestrian experiences
Horse Holidays France offers a wide range of equestrian activities and events in the heart of the "City of Horses", Maisons-Laffitte. From the novice to the most confirmed, with friends or for a business seminar, discover the forest of Saint-Germain-en-Laye and its surroundings!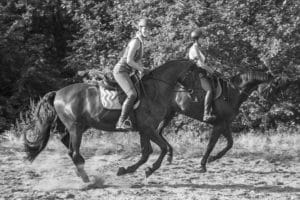 "Rider since the age of eight, a lover of horses and nature, I have been working in the tourism, training and consulting sectors for 30 years. Fascinated by Maisons-Laffitte and our beautiful region I would be delighted to introduce you to Maisons-Laffitte, and the Saint-Germain-en-Laye forest – two exceptional historic sites imbued with centuries-old equestrian culture. I am a certified riding instructor and trail riding guide."
Welcome !
Anna Geist, Founder and President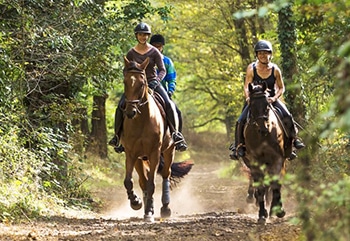 Discover the City of Horses, Maisons-Laffitte, on horseback!
Just half an hour from Paris, the Maisons-Laffitte park boasts a remarkable history and special status, with its wooded expanses crisscrossed by bridle paths, along which you can see purebred English steeds on their way to training, and all kinds of horses whose riders rub shoulders daily in a friendly and welcoming atmosphere.
The park borders the immense forest of Saint-Germain, with its magnificent ancient trees and 65 kilometres of bridle paths. Abounding in game, this hunting area once belonged to the kings of France and is now home to deer, squirrels, foxes and boar.
Follow in the footsteps of the kings on a ride along the bridle paths which cross in a star formation, and admire the perspectives and historic heritage: the wall of the Saint Sébastien fort, which once served as Louis XIV's army training camp, the old gateways into the domain, the Pavilion de la Muette, which was once the hunting lodge of Louis XV, Napoleon 1st and Napoleon 3rd, the Croix de Noailles…
Quality Labels 
We are proud to announce that TWO quality labels have been given/attributed to Horse Holidays France. 
"EQUESTRIAN TOURISM CENTER" label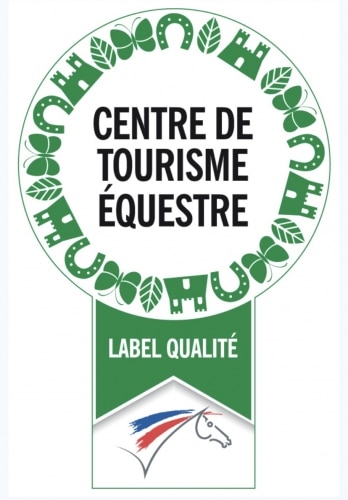 Quality commitments: 
– An organised and attentive reception
– Adapted activity structures 
– Well treated horses and ponies 
– A professional account of your safety 
– A personalised equine/equitation experience 
– (A) qualified and certified guidance/staff 
These commitments are broken down into 33 criteria observed during FFE audits.
"ANIMAL WELLBEING" label 
This label identifies the establishments that have chosen to register in a specialised measure concerning animal well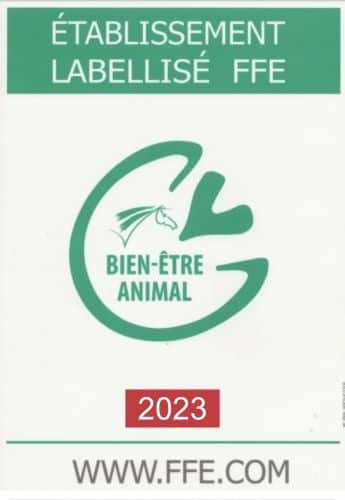 being. 
It is offered to establishments already enlisted in the FFE quality commitments program. A complementary 15 criteria system is required for this label within the FFE quality commitments program. 
The French Equestrian Federation (FFE) wishes to accompany pony clubs and equestrian centers and highlight their commitment to animal well being, beyond what is legally required in this area. 
Obtaining this label is recognition of our work and every day efforts in taking good care of our horses and giving them a comfortable life.