Mountain Trail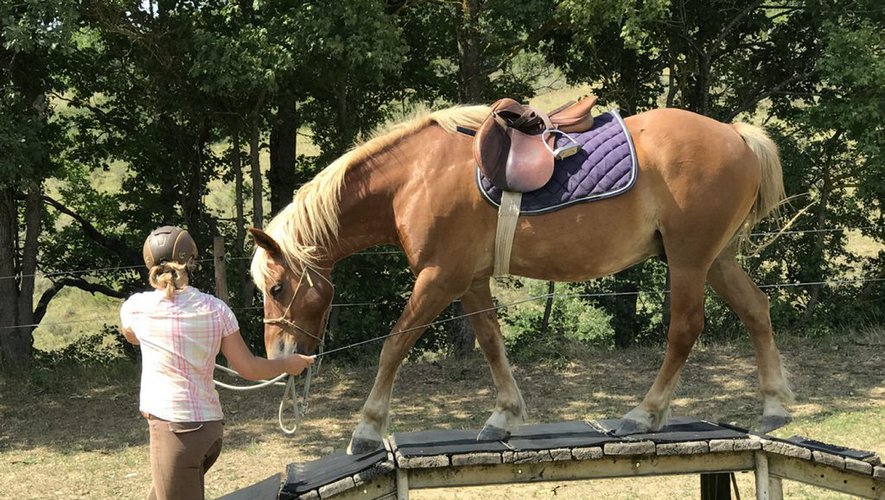 Functional horsemanship includes training horses both on the ground and in the saddle. The ground work is essential to develop the connection between your horse and yourself, earn his confidence and improve your communication.  
Have you ever wondered how your horse will react to certain situations in the mountains? The first river crossing? The first mud hole or bog in the middle of the trail? How your horse will cross a log, bridge  or a small creek encounter? Do you think that they'll jump instead of stand or walk?
During this training we will guide you putting your horse through all of these obstacles and help them pass and succeed at them. With this you will be able to ride out alone and not worry about how your horse is going to react to everything.
Come and enjoy a fun and instructive day which both you and your horse will enjoy!
Program:
07.30 am : Grooming and loading the horses
08.00 am : Departure from Maisons-Laffitte
09.30 am : Arrival at Yosemite Mountain Trail Horse Park in Cauvigny
09.30 am – 12.30 pm : Training
12.30 pm – 1.30 pm : Lunch (everyone bring a picnic to share)
1.30 pm – 3.30 pm : Training
3.30 pm – 4.00 pm : Debriefing, loading and departure
appr. 5.30 pm : Arrival Maisons-Laffitte
5.30 – 6.30 : Horse care and unloading the material
---
Prices: 
With one our our horses transported by us: 210 €
With you own horse, transported by yourself: 75 €
Lunch: Picnic. Everybody brings some food to share.
Date:  Sunday January  26th, 2020
Information and booking: contact@horseholidays.fr